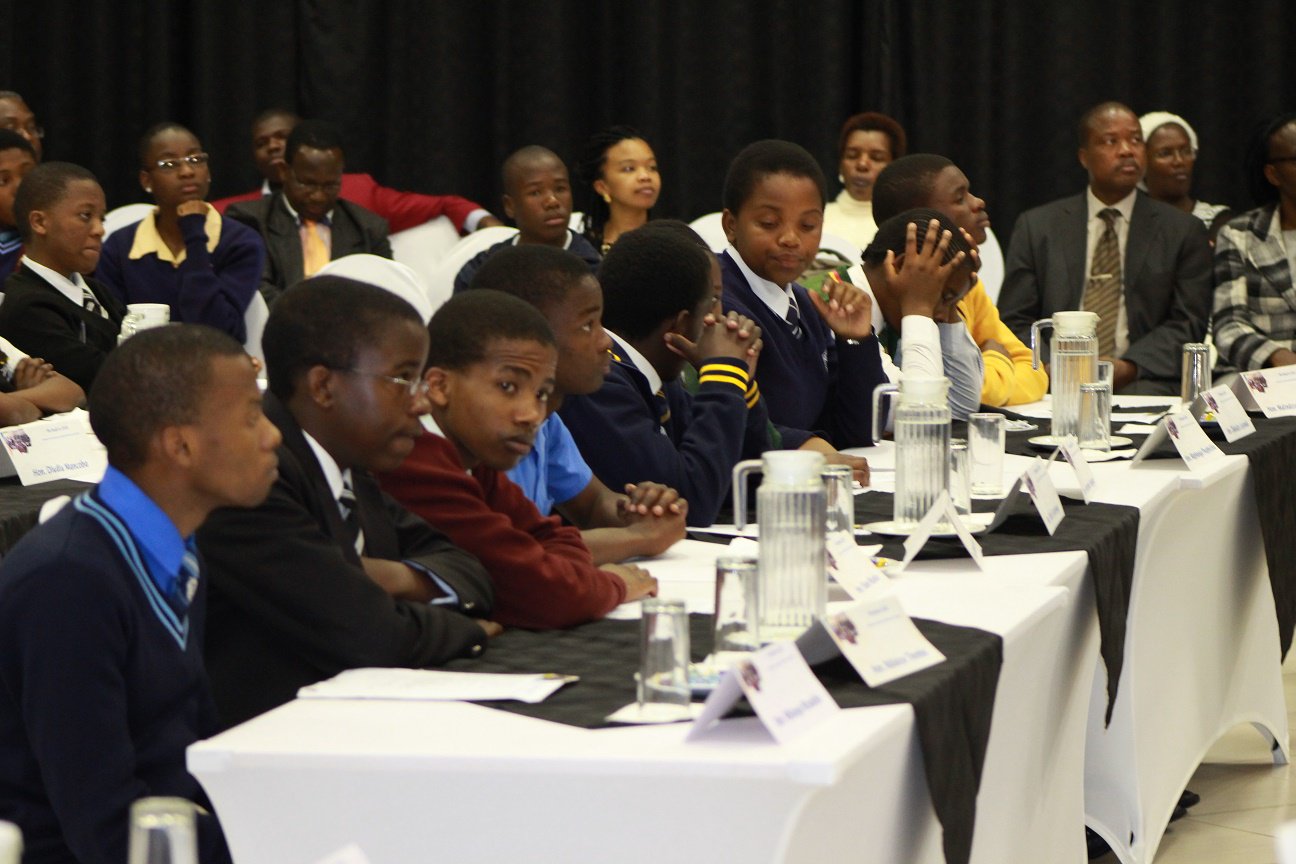 As part of the International Youth Day Commemoration, Swaziland is hosting more than 100 pupils from schools across the country in the Kingdom's Fourth Session. The theme is "The Road to 2030: Eradicating Poverty and Achieving Sustainable Production and Consumption."

The Youth Parliament initiative is fully supported by the United Nations because it ensures that young people are active participants, and not just passive beneficiaries of policies and programmes. Young people are an important source of innovative and creative thinking and ideas. They are a very critical national asset and a highly valuable resource to sustainable development. Sustainable consumption is all about the use of products that meet the basic needs of communities while keeping in mind the needs of future generations. The promotion of choices that increase the eco-efficiency of consumption and minimize waste and pollution is critical to achieving equitable socioeconomic development.
The Youth Parliament initiative is supported by the Matsapha Municipality, Ministry of Education and Training and UNICEF Swaziland. The parliament is constituted the same way as the country's august house, with 65 young people who are sitting and deliberating on issues on the order paper. UNICEF Representative Ms Rachel Odede has congratulated the country for supporting this initiative. She said the youth parliament forum was a critical component of child participation, which the organization fully supported.
"Today, I would like to request all of us gathered here to commit resources to all initiatives that are aimed at youth development, particularly in the areas of nurturing and utilising skills, access to new knowledge, mentorship, finance and others. I want to thank the private sector for also standing behind this initiative, and for sharing all the useful and practical information that will lay a strong foundation for these young people as they make important decisions about their future, and particularly, as they identify their role in sustainable development. We count on you for continued support as we, in partnership with the Government of Swaziland and civil society partners, continue to look for ways to support our young people."
Minister of Sport, Culture and Youth Affairs, represented by the Under Secretary Mr Maswazi Shongwe said the country was in the process of joining forces with member countries of the Southern African Development Community (SADC) to promote regional trade opportunities among the youth of the region. SADC is meeting in Swaziland later this month. Mr Shongwe said Government was looking at more ways to include young people in economic development. He said his ministry had set up a body that would identify talent in different sporting codes, who would be nurtured and incorporated into the country's pool of skills and supported through state funding and other structures. Sports facilities were currently being constructed across the four regions of the country. He expressed concern that many young people were involved in drugs and alcohol, which was a huge setback for the country. "We are teaming up with the Ministries of Health and Education to drive a programme to get children out of drugs. We encourage you, Honourable Members of the House, to go out and discourage other young people from taking and using drugs," he said.